In business analytics, your job is to apply data analytics to produce useful information for informing business decisions. Is business analytics hard, or something that many people could do?
In a technical sense, business analytics is not especially hard. You could train almost anyone with a bit of math ability to do it. We have software written by data scientists – who have a tough job – that can help extract useful stuff from a dataset.
But just because business analytics is not highly technically challenging doesn't mean someone with little talent could do the job well. For a successful career as a business analyst, you need the right combination of qualities. Let me explain what they are.
Difficulty of Getting a Business Analytics Degree: 8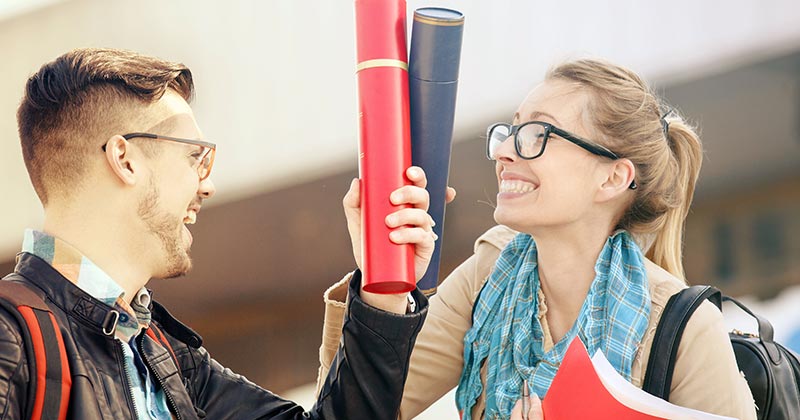 To be considered a trained business analyst, you really need to do postgraduate study. In terms of formal education, that would mean getting a master's degree, graduate diploma or, at least, a graduate certificate in business analytics. How hard is it to get a postgraduate business analytics qualification?
The class in a typical business analytics course is made up of IT and business graduates. You might find people from other math-heavy disciplines as well, such as science, engineering and statistics.
Earning a bachelor degree in information technology or business is not especially tough. After all, business is one of the most popular courses to take at university or college. Almost 1 in 5 bachelor degrees awarded in the United States is in Business according to the National Center for Education Statistics.
To qualify for and succeed in a postgraduate business analytics course, you have to do better than just scraping through in your undergraduate studies. Concerning academic ability, I rate business analytics about 8 on the difficulty scale. You need to be able to get a college degree with solid to good grades. But that's about all.
Logic and Math Skills: 8
To succeed as a business analyst, you need logic and math skills. You should also enjoy working with numbers and be comfortable with coding and data analytics. A big part of the job is doing whatever it takes to convert data into numbers and insights that others understand.
On a day-to-day basis, you might find ways of producing reports that are technically not hard. For example, you could apply user-friendly software or take advantage of reporting systems that are already in place. You might also be under pressure to stick to common metrics that business managers can easily understand themselves.
But, if you don't a good appreciation of the logic behind your results, or get stuck as soon as a technical challenge arises, you have little chance of doing great in this profession. Business analysis may not be the most demanding activity in terms of coding or advanced mathematics, but you still need to be strong in these areas.
Business Strategy Skills: 7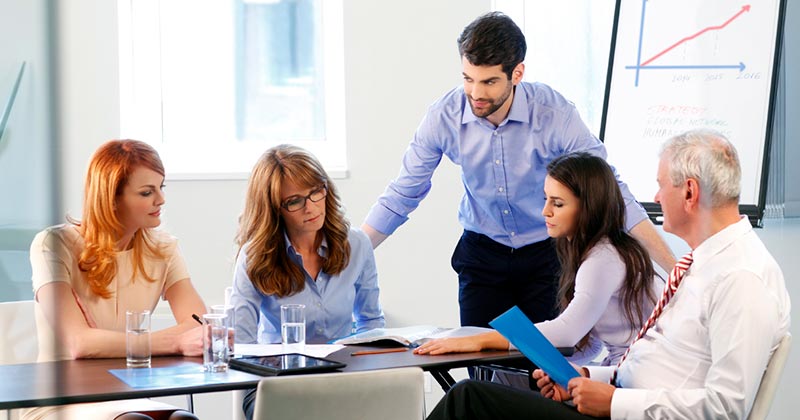 For some technically capable people, business analysis is difficult because they lack business strategy skills. You need a blend of skills to succeed in business analytics. Your real-world challenge after college is to learn how to use analytics for decision making.
As a business analyst, you want your work to have an impact, to influence decision-making, while also boosting company performance. That requires you to identify useful analytics for profit outcomes, find an effective way to present them, link them to practical decisions that must be made, and persuade stakeholders. Not easy.
Each stakeholder has unique perceptions, values, motives and a set of concerns that should be addressed when interacting with them, if you want to get anywhere.

Stephanie Famuyide
Business strategy skill is about seeing the bigger picture. You need to discover the key drivers of performance for your employer. You must also figure out the process by which decisions are made. That requires insights into the office hierarchy, personalities and human nature.
You don't present your results to business professors, but to managers who may have little interest in the technical aspects of your work. Mastering numbers is only part of the story. You also need a strong appreciation of the business environment you occupy.
Communication and Teamwork: 6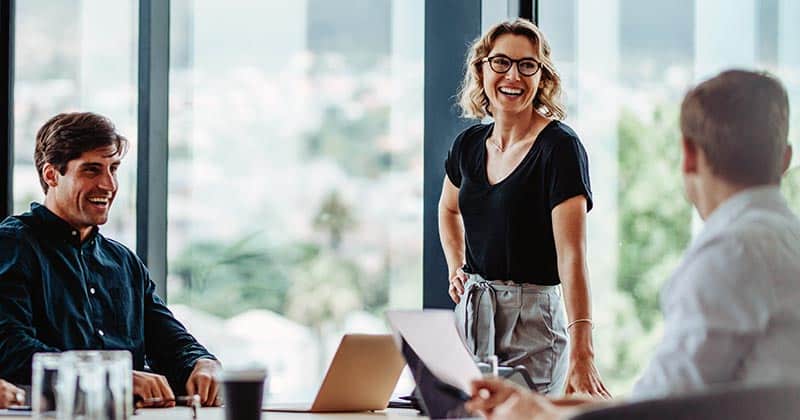 As with just about any knowledge field, business analytics requires good communication and teamwork. Business analytics bridges the gap between data and decisions. You need to work with others and communicate well to do this effectively.
A competent BA [business analyst] must combine communication, facilitation, and interpersonal skills with some technical and business domain knowledge.

Karl Wiegers
How hard is business analytics in terms of communication and teamwork? I rate the discipline about a 6 on the difficulty scale. People understand that business analysts tend to be technically minded types. Colleagues work with analysts without expecting a great deal in terms of writing and interpersonal interactions.
Nonetheless, communication and teamwork skills could make the difference between an analyst who (a) is treated as a technical person and told what to do or (b) shapes a company's trajectory and rises to a leadership position. The ultimate business analytics professional combines excellent technical skills with corporate vision and the ability to persuade others.
How Much Math Does Business Analytics Involve?
Being great at math will definitely help you do business analysis and carve out a successful career. However, the field is broad and plenty of roles have low or minimal math requirements.
The variety of work available in business analysis, data analysis and business intelligence is perhaps why opinions vary on the question, "Is there a lot of math in business analytics?"
You'll find business intelligence analysts who claim they basically don't do coding or math, instead using software to help solve practical business problems. There are also business analysts who do data analysis much of the time, using database and data handling skills to extract and present information.
But let's get real here. The best business analysts, who can generate powerful business insights, are excellent at math. They use statistics and programming skills to explore data in ways that the average business analyst wouldn't think of. They find flaws in reported stats that others miss. Skilled mathematicians will use mathematics to do their job better even when they're not asked or expected to.
Is a Master in Business Analytics Difficult?
Master of Business Analytics programs vary in emphasis and you also have the ability to customize your degree. For these reasons, a technically able student can earn a Masters in Business Analytics without great difficulty.
Students of the master's programs often come from STEM fields such as information technology, engineering, mathematics, computer science or physics. Business majors also commonly do postgraduate analytics courses.
Because students come from diverse backgrounds, the degrees necessarily have introductory components and cater to people with different skill sets. Nothing in a course should be so advanced or new as to make earning the degree insurmountable.
But you will find programs with challenging curriculums. These are designed to provide graduates with the technical skills to compete for almost any kind of role. For example, core subjects at UTS Online include machine learning, financial analytics, and data processing using Python and R.
About the Author
Andrew Lancaster has a PhD in Economics from the Australian National University. He worked as a policy strategist for the Industry Department of the Australian Government before founding Unicurve.