Studying business online is a popular alternative to attending traditional classes. For postgraduate courses especially,  the number of people enrolled in online business programs rivals the number of students attending campuses.
Students have plenty of choice due to the large number of tertiary education institutions offering online study. For example, Australia, the United Kingdom and the United States all offer vast choice when it comes to choosing an online university, college or business school.
Both modes of education have good and bad points. Online business courses are convenient but also challenging in terms of personal discipline. That goes a long way to explaining their popularity among mature-age students,  who have both time constraints and established work habits.
Here are some other key differences between traditional and online business programs to help you decide which path is right for you.
Teaching Methods
Methods of teaching have continued to be one of the most disputed areas in the debate of traditional versus online programs. Traditional programs have tried and true methods of lecture settings which have proven beneficial for business graduates. Many people value the face to face interactions which traditional programs allow students to have and is one of the major benefits of MBA programs.
Furthermore, traditional campuses constantly strive to attract the best professors from around the world to teach at their campuses. At a traditional campus, it would not be too hard to find a professor who is well established in their field. For example, many business programs hire teachers who are professionals in their respective fields. This allows them to not only teach business curricula but also impart their real-world experience on their students.
However, many online professors also teach or have taught traditional classes, and use the same curricula in the online versions. This is essentially proof that online classes can be every bit as valuable as in-person programs – the difference is your lifestyle.
Online business programs have other advantages in terms of teaching. While online programs do not have the luxury of providing face to face lectures by proficient professors, they have done a great job at innovating ways to teach business principles online.
In addition to online textbooks and problem sets, many online programs leverage their specialization in the Internet by using online sources such as social media, video, instant messaging, online newspapers, and online databases to supplement their teaching material. Good online MBA programs use these facilities to promote business networking between students.
Schedule Flexibility
Another major difference between traditional and online programs is their ability to be tailored to your schedule. Traditional programs have time schedules which fit the schedules of many full-time students. These class times, which are hour long blocks between 8AM to 5PM, are typically well suited for many students.
You can start any time of year. There is no travel involved. You can literally study wherever and whenever it suits. Lerna
Online programs, on the other side, offer much more flexibility when it comes to class schedules. First, online programs allow students to pick classes outside of traditional times. This aspect attracts many students who have jobs during the day, including as business managers, which allows them to obtain a degree in addition to working at their day job. You can grow your career while studying.
It also provides another option for students who may be free during the day, but are better learners in the afternoon or night. Furthermore, online programs allow students to take classes at their own pace. For example, traditional classes are set by hour long blocks, while a student in an online program may take a class for half an hour, have time to prepare for other priorities, then come back to finish the class at a later time.
The flexibility allowed for students in online programs has continued to be one of its biggest advantages over traditional business programs.
Continuing Education at Business School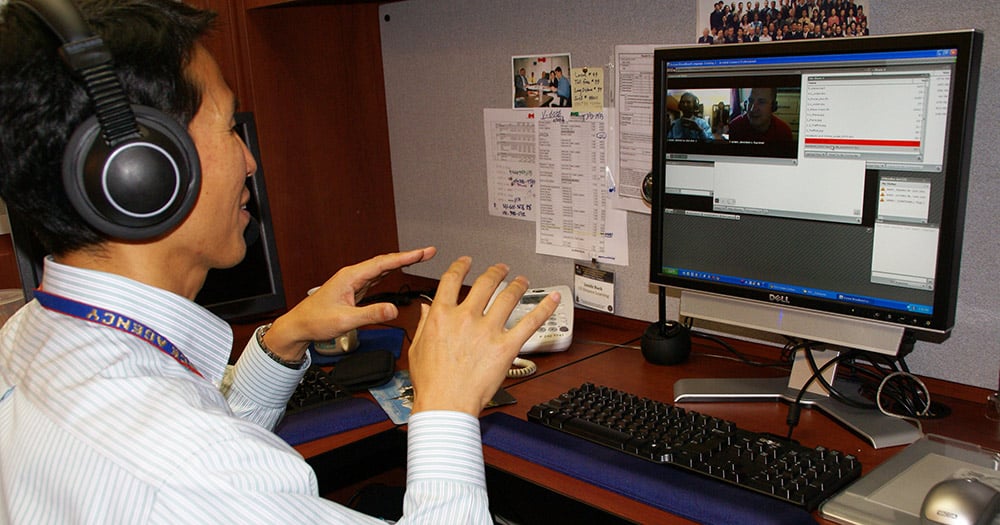 Continuing your education by doing business studies can make you a more valuable asset to employers. And, if you're looking for a new job or contemplating a complete career change, learning a new skill can be critical in differentiating yourself from other candidates.
Business is more than sales. It involves advertising, financing, marketing, and purchasing, among other things.
Working adults can find many options for continuing their education in business. Online workshops, certificates and degrees can introduce you quickly and at low cost to a number of different business areas.
Want to do more and earn more? Graduate degree programs like MBAs are often offered on accelerated 'fast-track' schedules. These meet the needs of working professionals with busy schedules. And many MBA programs are offered online.
Popular subjects for professional who are investing in continuing business education include:
Accounting
Communications
Marketing
Project Management
Public Relations