The truth is that, even today, relatively few businesses rely on social media marketing for sales. It's also possible that your business is outside a niche where social media brings in large numbers of customers.
But this doesn't mean you should be ignoring social media as an online marketing tool. Despite limitations that are seldom talked about, social media is generally worth at least a small investment. Here are the top 5 reasons why.
1. To give your brand personality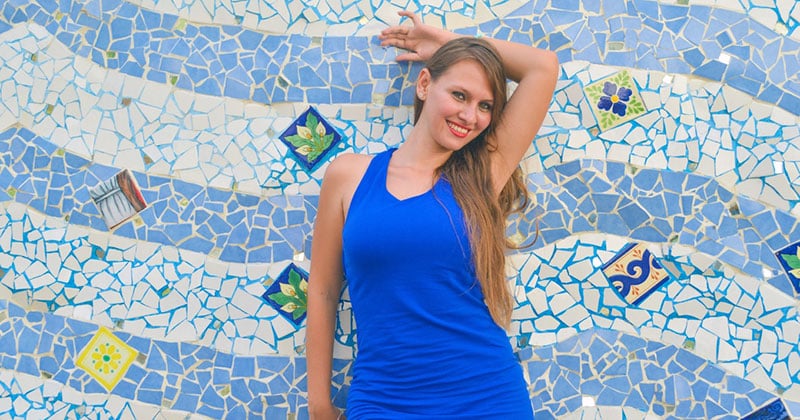 A significant fraction of people doing online research about your business or products will be interested in your social media pages. While they may not find you through social media and may have no interest in following you on social media, they might still check out your Facebook page.
For most businesses, there are far more people who visit your website 1, 2 or 3 times than visit it many times.
Infrequent visitors scanning your social media pages will outnumber the people who actually want to maintain a relationship with you on social media.
A strong social media presence may encourage customers to buy from you and prospective business partners to contact you. While a nice About Us section on your site is good for communicating who you are, colourful social media pages can be more powerful. They show your personality and the areas where you are active. They also show how and to what degree you engage with your audience.
Branding associated with "friendliness" and "openness" is especially valuable in personality and trust orientated fields, such as public relations, online marketing, pet care services, wedding planning, beauty therapy and online education.
2. Learning and discovery
You don't know what you don't know. And you can be sure that you won't know how to do social media marketing if you never try it.
An advantage of connecting your business to social media is that you learn about the platforms and discover their potential in your niche. You might discover that a social media strategy is worthwhile or you might discover otherwise. But at least you find out.
Social media also brings information about your customers that may be useful for enhancing the user experience. People provide feedback about certain topics in the form of click engagement (such as likes, shares and tweets) and by commenting.
3. Option value
A social media presence is an asset with commercial value even if it is currently adding no revenue to your business. Things could change. Social media platforms themselves are evolving constantly. Being in the game better positions you to exploit any opportunities that come along.
Opportunities could include one-off or seasonal events. Suppose you are selling beachwear in the middle of the longest heatwave on record. Putting out a tweet or Facebook post could help you cash in. But it's hard to do that if you don't already have established profiles and followers.
4. Attracting customers
I've disparaged the potential for social media at the start of this article. But is can work at getting customers.
Some of the biggest search engines after Google are social media platforms such as Facebook and Twitter. Being prominent in common search queries can yield increased sales.
You can also create posts that find people by going viral. The trick is to find a way to associate the picture of the cute cat, or whatever your hit post is about, with your business.
Another option is to pay to appear on things such as people's Facebook timelines (by giving FB money to boost your posts).
5. Value for money
Although there is a cautionary note here, investing in social media is relatively inexpensive. The main cost is time and how much you spend is up to you. In less than a day, you could create profiles across all the major platforms. You could also maintain social activity by recycling material from others or from your website or blog.
Being time efficient with social media marketing relies on having the necessary skills. This may require some formal training, which you can get through online marketing courses. There is a difference between using social media for personal entertainment and using it strategically for profit.
Another reality is that a weak social media presence can do more harm than good. If you are mainly concerned with branding, a Facebook page with 5 followers isn't going to help. You need to do better.
Final words on why
So the lesson is that having a go at social media marketing is generally worthwhile. You can use business principles to create the right kind of approach. There are limitations and some costs but also benefits and opportunities.
Social media marketing training
Social media marketing training is a way to develop professional strategies. Instead of operating by guesswork, you develop a pragmatic but sophisticated plan to reach your online audience.
Diploma courses and short courses in social media marketing are potentially valuable for many different types of people, including:
Students or job seekers looking to gain an in-demand set of skills
Business owners who want to develop or extend online marketing campaigns
Media and marketing professionals wanting to gain specialised skills and qualifications
Social media managers wanting to try new platforms or gain some new insights
Newbies to social media who want to learn the ropes quickly.